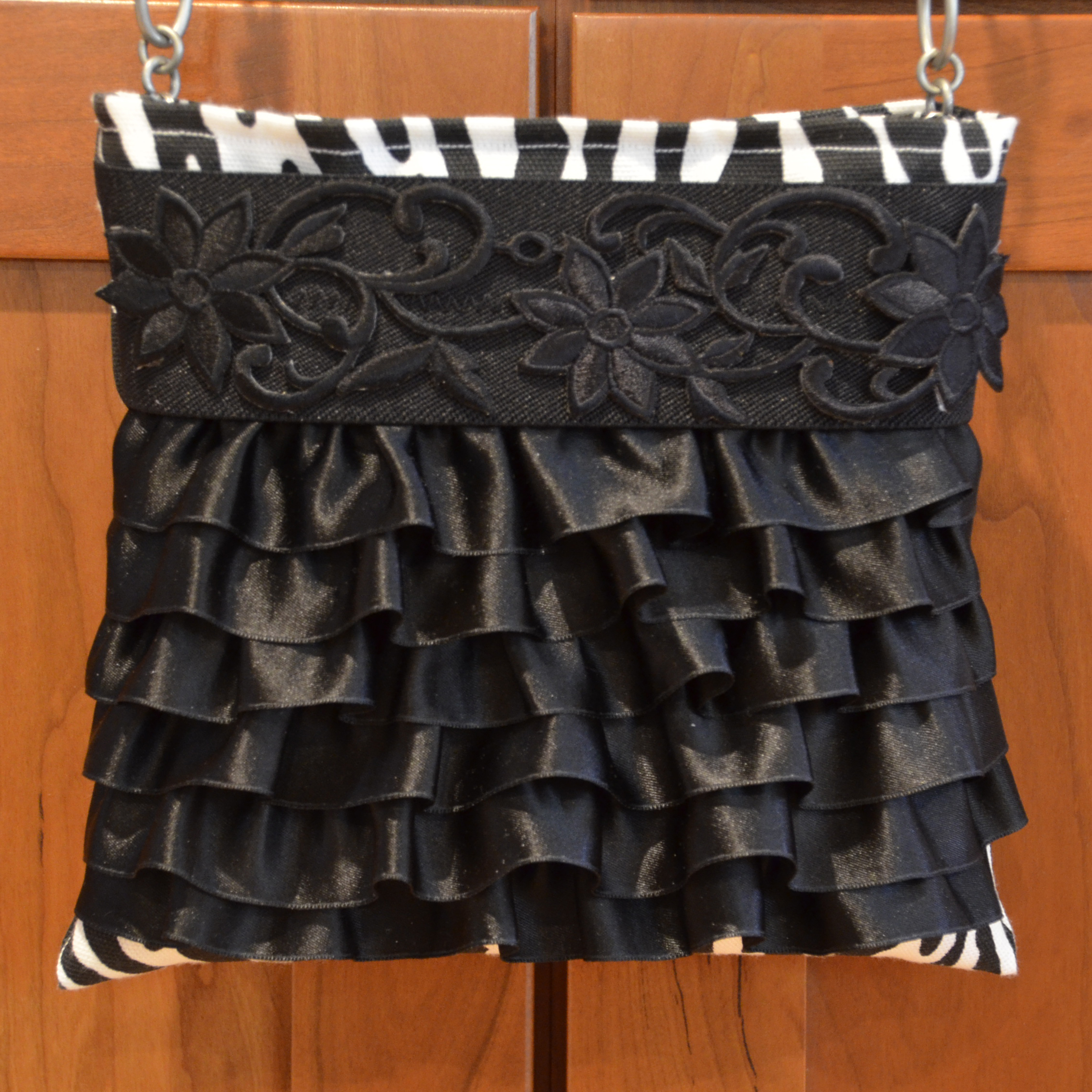 Although this bag has been sold, I can create one for you that will be in keeping with it's original design. However, no two designs are identical and every bag is original, and unique, and therefore won't be duplicated exactly. Please email me and we can talk about what you'd like to have that's similar to this design.
Black and white print purse measures 8"W x 7 3/4"H with black ruffles and a silver tone chain strap. The body of the bag - inside and out - is a cotton print "zebra-like" pattern. The front of the bag has layers of black satin ruffle and is topped with a wide black band with a floral appliqué. The bag drops about 21" on a silver tone removable strap, turning the bag into a clutch!In addition, the strap isremovable, allowing the bag to be carried as a clutch.
For additional information
about "Anything But Grey!", please
email me. I'd love to hear from you!
Price: $125.00